Workers in New York that are injured on the job may be able to recover compensation during their time off the worksite with the help of a Buffalo workers' compensation lawyer. Workers' compensation is a type of insurance that protects employees who are injured so long as the injuries were sustained while in the course of their employment. If you were injured on the job, it is crucial to understand what benefits are available to you under New York State's Workers' Comp laws. Speaking with an attorney from Ramos & Ramos can help you better understand what compensation and benefits you are entitled to. Contact us today.
Do I Need a Buffalo Workers' Compensation Lawyer?
The numerous laws and rules in place that govern the workers' compensation system make the process of filing a claim overly complicated for the average worker. Insurance companies often use their extensive expertise of the law against workers to take advantage of them. As a result, companies deny workers the compensation they are entitled to.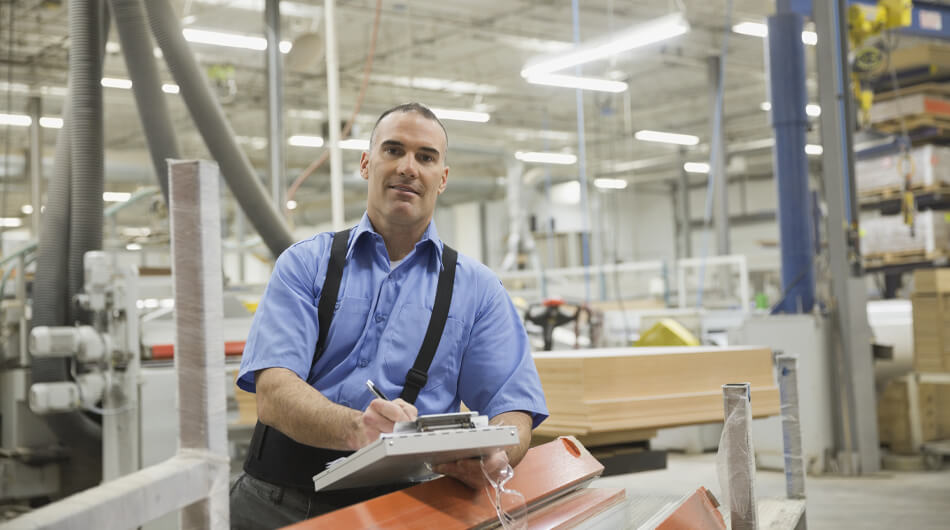 To recover the full amount of workers' compensation you are entitled to for your injuries, you must contact a Buffalo, New York personal injury attorney at Ramos & Ramos as soon as possible. We have decades of experience handling workers' comp claims for injured workers so they can recover the compensation that they are entitled to.
Does An Injury At Work Guarantee Workers' Compensation Is Due?
Being injured at work does not, in itself, guarantee workers' compensation entitlement to a worker. Unfortunately, this is a common misconception. A lot of workers assume they are responsible for compensation benefits regardless of their working situation.
Workers' compensation law in NYS dictates when a person may be eligible to recover workers' compensation for their on-the-job injuries. To be eligible, a claimant must prove that the injury, illness, or disease they suffer from is a direct result, or related to, an injury that they sustained while working. Ramos & Ramos will work to prove your claim so you can recover the benefits you deserve.
What Must Be Proven To Obtain Workers' Comp In New York?
Worker's compensation may not always cover workers in New York. To determine if you qualify for compensation benefits, several elements must be present in your claim:
You must work for a company that maintains a workers' compensation policy
You must have sustained the injuries or illness while performing the job or while carrying out duties of the job
You must have provided your employer a written notice of the incident within 30-days
You should receive a medical report regarding the injuries. The report should detail the cause of the job and the work conditions at the time of the incident
Successfully proving all of these elements in your claim will help you obtain compensation. Unfortunately, it is not always a guarantee.
Companies and their insurance providers can, and often do, file disputes regarding your claim.
Even if you demonstrate the elements of qualification, it is crucial to have evidence to substantiate your claim when necessary. Working with an experienced workers' compensation attorney will help you recover your workers' compensation benefits so you can focus on healing without the financial stress. Call Ramos & Ramos today to speak with a skilled attorney.
Benefits Available for Workers' Comp in NYS
Workers who are injured in New York can recover various benefits under workers' compensation laws. The goal of benefits provision is to alleviate financial hardships the victims face so they can make a full recovery from their illness or injuries. Some benefits commonly awarded under workers' compensation include:
Financial Compensation For Wages: Individuals who are injured on the job can recover up to 2/3 of their average weekly wages based on their pay amount at the time their injuries occur. The maximum amount under New York law is $808.65 a week.
Partial Disability Benefits: Individuals may recover a reduced earning compensation if they suffer a partial disability from their injuries or illnesses. Working with an experienced workers' compensation attorney will ensure the best possible outcome in calculating the amount of compensation you receive.
Medical Treatment: Workers who are injured on the job are most likely required to undergo medical treatment and therapy throughout their recovery. Worker's compensation laws guarantee that they do not have to pay any medical expenses out of pocket. Worker's compensation benefits cover the full amount for medical treatments related to illnesses or injuries sustained on the job.
Financial Compensation For Extremity Injuries: Even if an injury does not prevent a worker from continuing their employment, they may be able to recover compensation for injuries they sustained to hands or legs.
Reimbursement for any out-of-pocket expenses: Individuals injured on the job may recover compensation by way of reimbursement for prescription medications or mileage spent on traveling to doctor appointments so long as the appointment was for the care of the injury or illnesses sustained on the job. Costs for bandages and therapy can be reimbursed under this benefit area.
Injuries Covered Under Workers' Compensation
Several injuries and conditions can be considered on-the-job injuries that qualify a worker for workers' compensation benefits. Some of the most common injuries we help worker's recover benefits for include:
Neck Injuries: Workers often sustain neck injuries on the job during falls or when struck by falling objects. Whiplash and neck strains can severely limit a worker's range of motion. Not being able to move your neck quickly and efficiently as before can have a major impact on your ability to perform your job. Additionally, neck injuries can result in lasting pain and suffering.
Back Injuries: Lifting heavy objects with inadequate safety equipment can cause workers to throw out their backs and sustain injuries. These types of injuries can drastically limit a worker's range of motion and ability to lift heavy objects, stand, or sit as required for their jobs. Back injuries are devastating in that they can require extensive medical treatment to recover.
Spine Injuries: Individuals who drive for a living, or work around heavy machinery, are at risk of suffering spinal injuries on the job. These injuries can result in temporary or permanent paralysis and have a major impact on a worker's ability to perform their job duties.
Shoulder and Arm Injuries: Individuals who lift or use heavy work equipment can damage their joints and muscles while on the job. Additionally, slips and falls put them at great risk of breaking bones. This type of injury can prevent a worker from doing their job, and it can result in excruciating pain.
Leg Injuries: Slips and falls often result in extensive leg injuries on the job. Even worse, when a large object crushes a worker's legs, they suffer extensive bone, muscle, and tissue damage. These injuries can take months of therapy to heal and often greatly hinder a worker's ability to perform the duties expected of them.
If you or someone you care about has been injured on the job, you must document your injury as thoroughly as possible. Getting immediate medical attention will assist you greatly in recovering the workers' compensation you are entitled to. Speak with a Buffalo workers' compensation lawyer at Ramos & Ramos as soon as possible to find out if you can file a claim.
Can A Workers' Compensation Claim Jeopardize My Employment?
A lot of injured works are reluctant to file workers' comp claims out of fear that they will lose their job. Filing a workers' comp claim cannot impact your job security. Companies often maintain workers' compensation insurance, so they do not have to pay injured employees out of company money.
Instead of having funds for injured workers come out of a company's payroll, their compensation is handled through the insurance company. For this reason, it does not impact their job security as it is not technically viewed as a financial loss or obligation.
Contact a Buffalo Workers' Compensation Lawyer
Ramos & Ramos has helped injured workers recover compensation for their injuries, lost wages, medical expenses, disabilities, and more for more than 25 years. If you have been injured on the job, don't let workers' comp insurance companies prevent you from recovering the benefits you are entitled to. Contact Ramos & Ramos as soon as possible to get started on your claim to recover the workers' comp benefits you deserve.